Blog — Fragrance Notes
Posted by ModaLtdBeauty on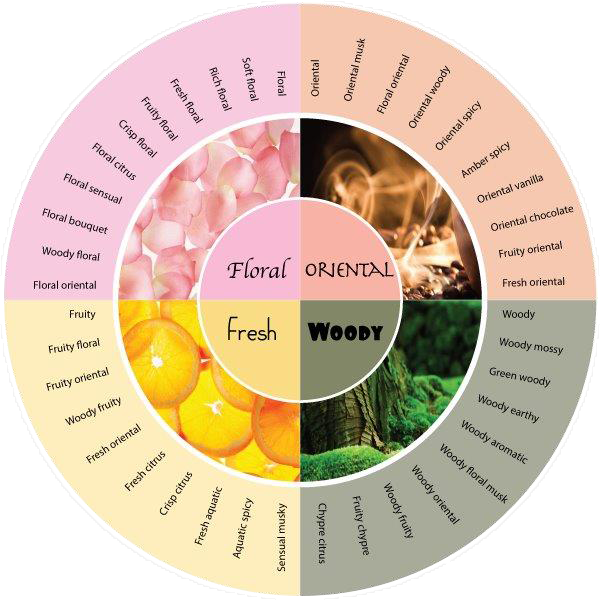 FloralThe most popular of all fragrance families, Floral fragrances range in single flower notes such as rose, jasmine, or gardenia, to a variety of mixed bouquets. FreshThe Fresh fragrance family captures the scents of fresh-cut grass to violet leaves or the aromas of water notes such as the wet air after a thunderstorm or the sea breeze of summer. CitrusThis category has distinctive, vibrant aromas from the zests of lemons, oranges, and bergamot to name a few. SweetTaking cues from the world of gourmand, sweet vanilla, rich chocolate, and hints of honey are some of the scents that create...
Posted by ModaLtdBeauty on
  Perfume is described in a musical metaphor as having three notes, making the harmonious chord of the scent. The notes unfold over time, with the immediate impression of the top note leading to the deeper middle notes, and the base notes gradually appearing as the final stage. These notes are created carefully with knowledge of the evaporation process of the perfume.   Top notes: The scents that are perceived immediately on application of a perfume. Top notes consist of small, light molecules that evaporate quickly. They form a person's initial impression of a perfume and thus are very important...